Custom e-commerce website development, When you plan to have your own eCommerce website in the near future, you have to think about many things and sort everything out. The first thing you need to decide is whether you want to have a default or custom eCommerce web application for your business.
People love uniqueness these days; they are always looking for something unique, something different from the rest.
Custom web application development is what gives them this uniqueness when it comes to eCommerce website development.
In the current market, popular eCommerce web development platforms give the utmost importance to developing custom web applications.
Custom eCommerce solutions have greater control, flexibility, and scalability as compared to the default ones.
Custom eCommerce web and app development also streamline the process so your business can have all the relevant features for a successful business running and running efficiently with zero errors.
You might be thinking about why you should go for custom eCommerce development for developing your business; if yes, don't worry.
This blog will clear up all your confusion and doubts. Before we begin with the reasons for choosing a custom eCommerce web application, let's first learn a little about custom eCommerce web application development.
What is Custom eCommerce Web App Development?
A custom web-based application is one that is slightly more sophisticated than the default web-based applications.
Just like custom websites, custom applications are uniquely customized as per the customer's needs. In a custom eCommerce development, everything is included in one package with no subscription.
There are several benefits of custom eCommerce development for your business, and we are going to disclose how custom solutions can benefit you.
Let us have a look at some of the reasons why you should go for custom eCommerce application development.
1. Tailored web application as per your business needs
A trustworthy eCommerce web development company can build a perfect web app as per your business needs. This will serve your business's purpose and meet your company's requirements.
A web app streamlines the app so that the users don't get overwhelmed with multiple features like third-party web apps have.
You can also choose the most important ones to make it easier for the team to navigate the site, ultimately increasing productivity.
2. Multiple Vendors Shipping
Another strong reason for using a custom-built eCommerce web application is multiple vendors' shipping. A custom eCommerce web app allows you to have various vendors.
The more vendors you are in a relationship with, the more likely you will need to use multiple carriers and have special shipping needs.
3. Highly Scalable
Custom apps grow with your business, which means you don't have to switch to a more expensive program or deal with extra license purchases.
In the custom eCommerce solutions, you can add anything you need now or later without disrupting the app.
When you choose a custom eCommerce platform to build your site, you don't have to deal with extra license purchases.
Thus, developing a custom app for your eCommerce business will be a highly scalable option.
4. Custom eCommerce Development Is Safe
Custom web and app designers know how to protect crucial data and store the data on remote servers.
This means if your laptop or PC is damaged or stolen, your team can still retrieve the data by accessing the cloud.
For this, you only need a device, internet connection, and login details to access your data. This is less costly and time-consuming than re-introducing the ready-made apps on other devices.
5. Custom eCommerce Apps are Cost-Effective
Custom web and apps are usually less expensive than commercial software. With these eCommerce web apps, you don't have to perform reports, splurge on licensing packages, or have extra hardware because developers adapt the application to fit your current hardware.
With a custom web solution, you will have full ownership of your application, so you don't have to pay to use it.
6. Compatible with all the browsers
Many people don't pay attention to this feature, but compatibility can make or break a website on different platforms.
Google dominates 90% of the total search engine market, and most people use Google Chrome these days.
A custom eCommerce web app development ensures that your website's design stays consistent across all browsers.
Compatibility makes sure that the web app is facing no issues on different platforms and is running correctly.
7. Saves Time
Custom web applications are time-saving, so getting a custom website built is the most suitable option for you if time is the primary concern for you.
Hiring a web designer for custom eCommerce application development will save a lot of your time, as in a custom app, you will not have to modify templates on your own.
With default websites, you might have to spend countless hours learning how to code.
You will also have to spend a lot of time customizing your template, but with a custom web application, you need not worry about it at all.
8. Custom eCommerce Platform is More Competitive
If you have a small scale or local business, you have to work hard to compete with many more prominent companies in the market.
It becomes difficult to compete with big companies, but it is possible with a custom eCommerce web application.
If you have a custom website, you will have the edge over other local businesses in the industry.
Thus, your business will be more competitive even if you have a startup or own a small business. With the help of a custom website, your customers will find you sooner.
9. Custom Apps Boost Efficiency
Custom eCommerce web apps streamline your business, and with these web apps, you don't have to worry about human errors, overflowing spreadsheets, and business reviews.
When you have a custom app for your eCommerce business, all your information is stored in one spot, saving your staff time, improving efficiency, and letting you run reports with the data.
10. A Custom Website Loads Faster
One of the most notable reasons for having a custom web app is that it is speedier and loads faster than other websites.
Custom CMS loads faster because the original backend is optimized to do what's necessary.
With a custom website, you will be in charge of the updates, and you will only introduce those that are crucial and made in a controlled environment.
Thus, a custom website will not have pop-up notifications that distract the clients and will load faster than the rest.
11. Maximizes Your Technology Investment
Custom application development extends your current CMS. This is one of the significant benefits for businesses, as it allows them to maximize technology investment by using various tools.
Usually, new software takes some time for people to learn and understand, leading to a waste of time.
But with the custom web app, the team will understand how to navigate the interface, and therefore, you can customize the design so that the tools look like the existing ones.
12. It offers efficient support.
When you choose an eCommerce web development company to build a custom app for your business, you will get full-time technical support.
The company you hire can be helpful even after the website is built. If you come across some problem, there will be a real person to solve your website problems.
You will receive unique solutions for the errors that occur in custom web apps. Whenever you come across an issue, all you need to do is call the support team, and they will assist you.
Conclusion
Mentioned above were the benefits of building a custom app for your eCommerce business. Considering the points mentioned, we can say that with custom apps, your eCommerce future is safe.
These benefits are far more effective and helpful than the default eCommerce web apps. To develop a robust custom solution for your eCommerce business, you can choose our eCommerce agency, MAQCOMMERCE. We can help you build the best custom app so that you can achieve the goals you have set for your business. We are one of the best custom e-commerce website development companies, providing complete custom e-commerce development services. You can visit our site https://www.maqcommerce.com/ or connect with us through phone call: +971 55 4943599 or email info@maquae.com
Summary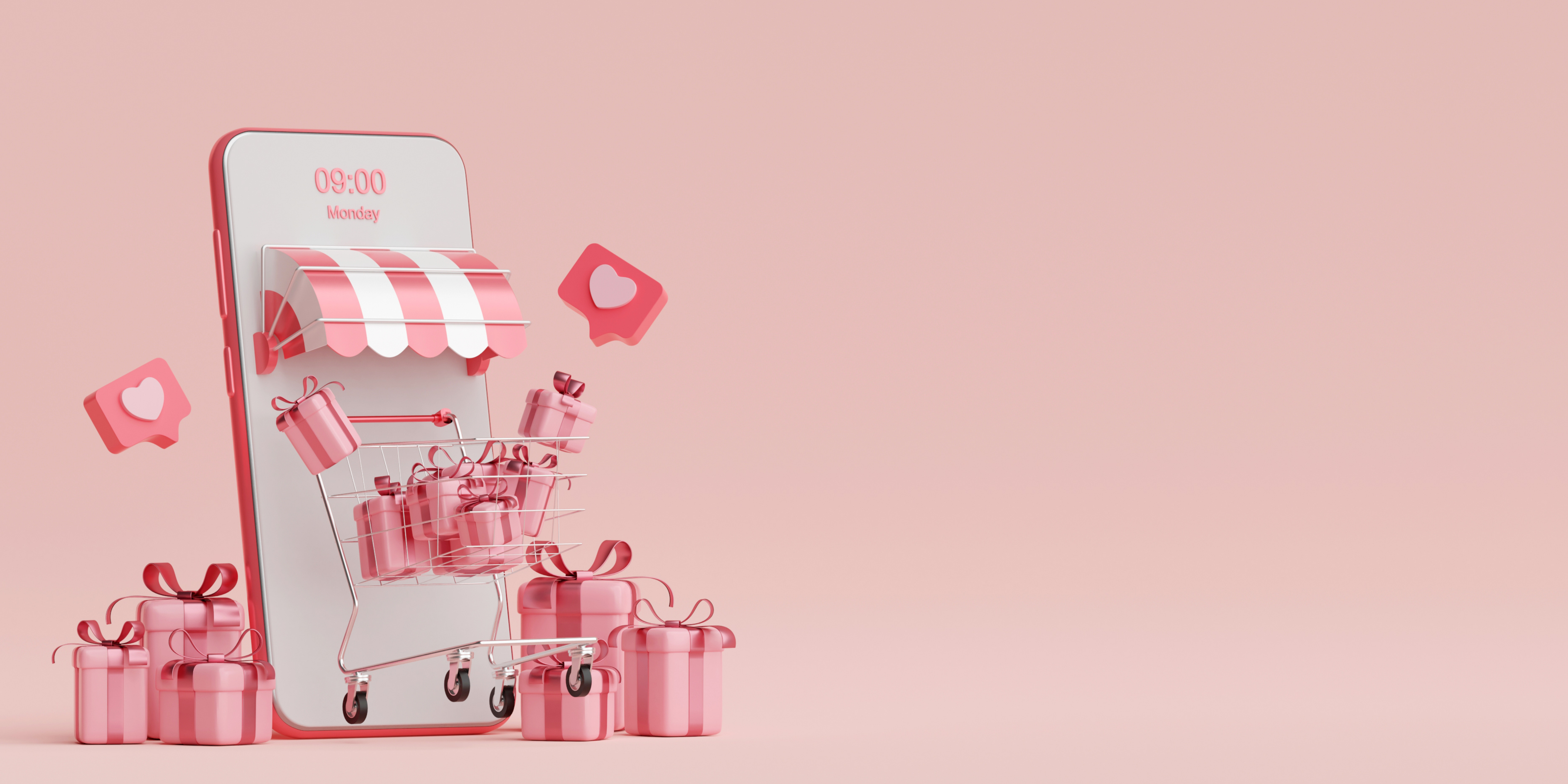 Article Name
The Top Benefits of Creating a Custom eCommerce Website Application For your business: Custom e-commerce  website development
Description
Before we begin with the reasons for choosing a custom eCommerce web application, let's first learn a little about custom eCommerce web application development. 
Author
Publisher Name
Publisher Logo