Best Practices To Turn Shopify Store Into Shopify App: Commerce has been ever-changing and evolving throughout history. From ancient bazaars of ages ago to today's online marketplaces, there is one strong rule that remained the same at the heart of the subject: Necessity of accordance with the shopping habits of customers.
Every change brings along a natural selection so does the change in commerce. The sellers who satisfy shopping habits survive and thrive. Those who can't get eliminated. Today, a new change has arrived with a mobile. If you want to be one of those who will thrive, you are reading the right article now. Because the survivors will be the mobile sellers, and here we tell you how to do it at its best as a Shopify merchant!
Why Should You Build A Mobile App For Your Shopify Store?
As you know, Shopify is the biggest eCommerce website builder today with +2.000.000 merchants like yourself, using its service. It provides a basic website that also works in mobile browsers, but effective mobile commerce starts beyond a mobile website.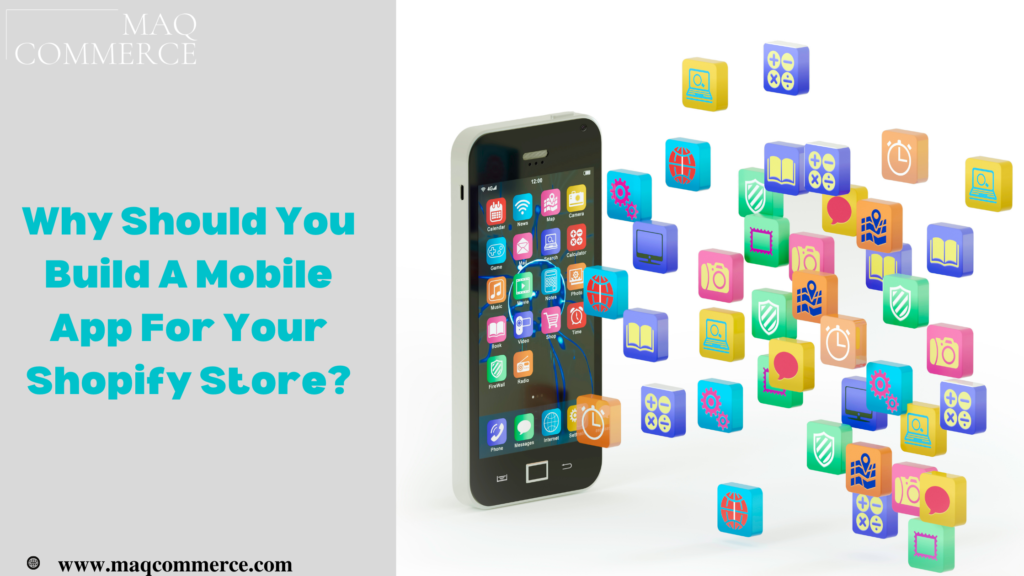 Long ago, in 2016, Shopify emphasized the importance of converting your store into a mobile app. Now it's 2022, and that importance got way bigger in past 6 years. Because a mobile app for your Shopify store converts and sells more than a mobile browser. Look at the striking conversion rate difference in favor of mobile shopping apps.
As far as the huge impacts of small differences in the conversation rates are concerned, the numbers above are shocking. And they clearly tell why you need to turn your Shopify store into an app.
How Can You Have A Mobile App For Your Shopify Store?
Shopify's app store is where you can find great solutions for almost any need of your store. And it's the place where you should look for any kind of add-ons or specific tools to implement to your Shopify store.
On the other hand, you can also develop a mobile app for your Shopify store from scratch, which is always time-and money-consuming. Let's cover those two options quickly.
Can I develop mobile app using Shopify?
Yes, as we mentioned above. However, it's going to cost you your arms and legs, let alone the time and effort you will put in. First of all, you will hire developers for both iOS and Android. Plus, there will be a need for the backend as well. Last but not least, you will have to update and maintain the technology behind it with Shopify's platform updates.
In today's terms, a proper shopping app you develop from scratch using Shopify will cost you at least $50.000 a year. So, it's not a good option. You will understand why in the next section.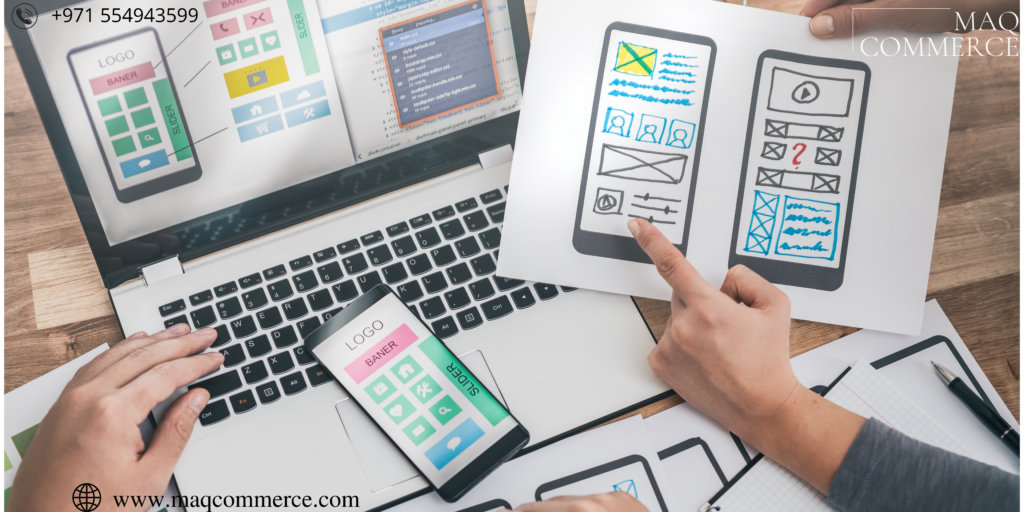 Can I Turn My Shopify Store Into An App?
Yes, you can! It's way easier than you might think. Like so many other sides of eCommerce, there are great solutions for converting the Shopify store into a mobile app.
There are reputable Shopify mobile app builders on the store. The process is pretty similar no matter which one you go with. In the next part, we will learn the basic steps of the process.
What Are The Steps For Converting Your Shopify Store Into A Mobile App?
The Shopify apps taking developers and designers out of mobile app development games. You don't need to have design or coding skills once you have a great Shopify mobile app builder. Here are the steps to follow:
Choose a Shopify App that converts web store into mobile app Install the app to your store and set your account
Install the app to your store and set your account
Customize and design your mobile app
Publish your app in both iOS & Android application stores
But as for anything in life, there are good and mediocre options for building a mobile app. To have a great start to your mobile commerce journey in 2022, you should know what to check before starting with a mobile app builder. Otherwise, you may struggle or at least feel the lack of important functionalities.
MAQCOMMERCE is one of the best Shopify App Development companies. We provide Shopify services. Also, provide Shopify Store to Shopify App Developments. If you plan to convert the Shopify store to the Shopify app, feel free to contact us. We are the top Shopify development company. Call on us: +971 55 4943599 or email on: info@maquae.com, Visit Our Site-https://www.maqcommerce.com/
Summary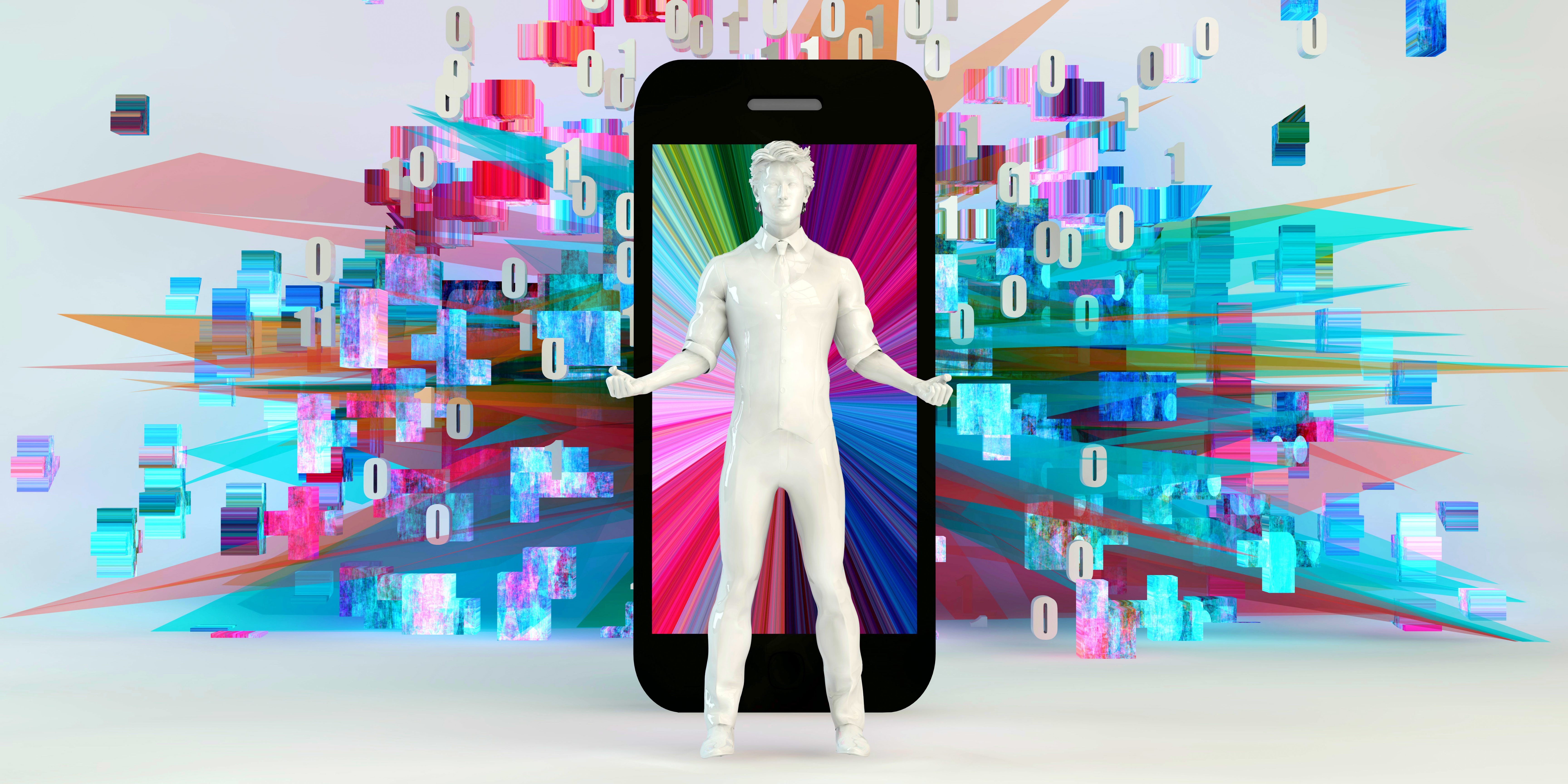 Article Name
Best Practices To Turn Shopify Store Into Shopify App: Shopify App Development Company
Description
In this blog, we discuss the Best Practices To Turn Your Shopify Store Into A Shopify App.MAQCOMMERCE is one of the top Shopify App Development Companies.
Author
Publisher Name
Publisher Logo