Shopify is an e-commerce platform that allows you to sell your products online. It has its own site builder, which makes it easy for you to create and customise your store. Shopify websites are everywhere, but it can be hard to differentiate your website from the competition so if you want to take your website to the next level, you may want to consider some customisations. Shopify has its own site builder, which makes it easy for you to create and customize your store. You can use the Shopify website builder to build any kind of store you want, from a simple online store to an online shop with thousands of products. This blog will explain how you can customize your Shopify website to give your business a unique look and feel.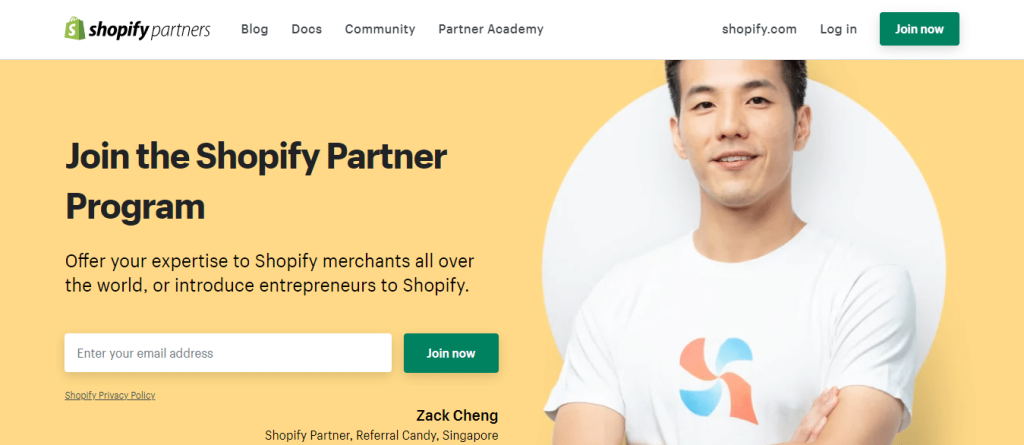 Shopify theme customization
Shopify themes are a design element that determines how customers will see your online business. To design and structure your web pages and product categories, themes offer a variety of styles and layout choices.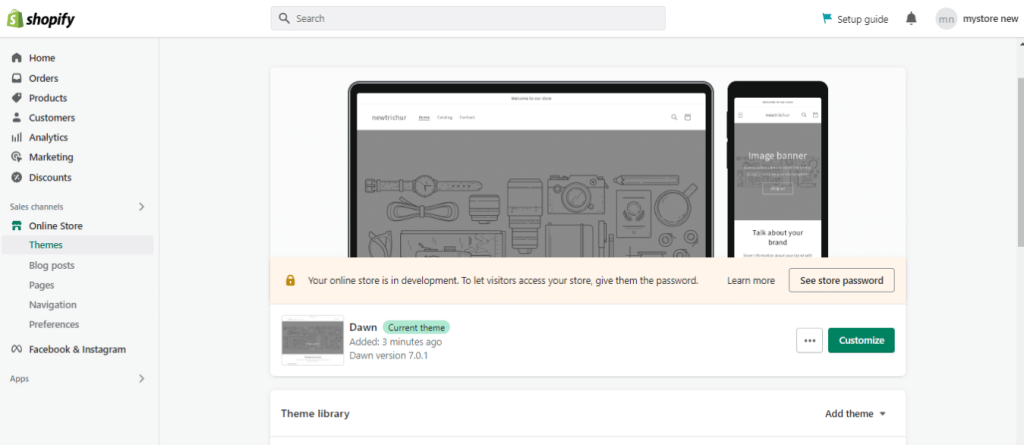 One of the first steps in customizing your Shopify store is choosing a theme. In fact, after signing up, this is one of the first things you need to do. Shopify sells many themes for different budgets, but they also have some free themes. Shopify offers various Shopify theme customization features so you can make your store unique and adapt it to your product line. Before choosing a theme, check its functionality and read reviews from Shopify store owners who also chose that theme.
Features of Shopify theme customization
Shopify is an e-commerce website builder that gives you the tools you need to turn your idea into a working store. It offers many features, but here are some of the best.
It's easy! Shopify uses templates and wizards that allow you to quickly get started.
You have control over every aspect of your site with their powerful yet simple site editor
Their customer support team is on standby 24/7 to help
They offer more than 100 professional themes which can be customized with any look and feel imaginable
Customizing the Shopify Code
In addition to the many features offered by Shopify themes, the platform is "liquid," a term Shopify uses to mean that seasoned programmers can create customizations that go beyond the existing theme options. If you don't see a theme that's close to what you had in mind An opportunity for our developers to make your vision come true.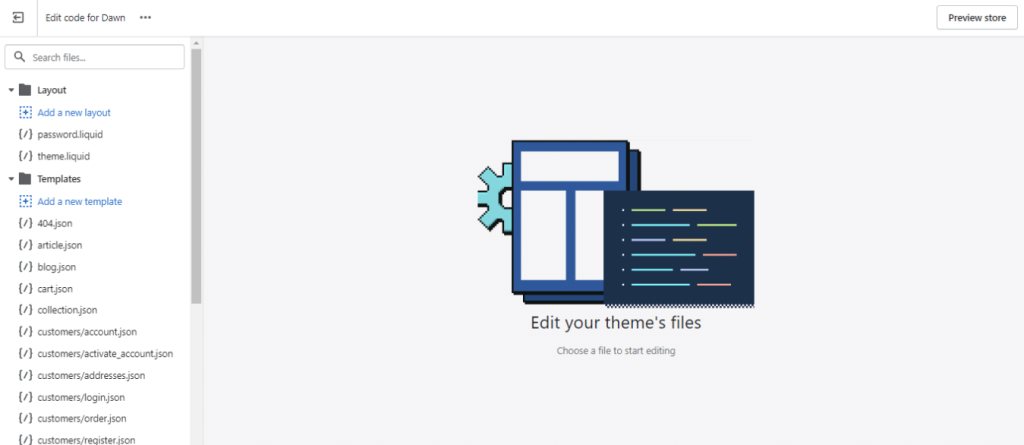 Among the services that customized coding offers are:
Complete page customization, including product pages, home pages, shopping carts, etc.
Including features like sliders, text, badges, photos etc.
Creating elements or apps that are exclusive to your website
Tech optimization for enhanced performance
Search engine optimization (SEO) for your content
Shopify Template Customization
When it comes to customizing your Shopify site, there are many ways you can do so. One of the most important aspects of website customization is template customization. You can edit anything from fonts and colours to layouts and backgrounds in your store's template. In order to make edits, you'll need to log into your Shopify store's admin panel, click on the Design tab, and then select Edit Theme.
Shopify website customization service
Shopify website customization can help you make your site unique. You can choose from a variety of themes and colours, add text or images to create a unique design, or simply customize the layout of your page so that it looks exactly how you want it to look!
If you're looking for a Shopify website customization service, Maqcommerce is here to help. Our team is comprised of highly skilled developers who are committed to providing quality results at an affordable price. If you want to get started today, just fill out our contact form and we'll get back to you right away!