Shopify is one of the best and most sought-after e-commerce platforms available today.With well over 20% of the eCommerce market share.And it started out as a store that sold snowboarding equipment, and now, Shopify claims to have hosted over 1,000,000 businesses in 175 countries.
In case you're still wondering if Shopify stores are successful, yes, they most definitely are. Shopify businesses contributed a whopping $319 billion to the world's economy between 2016 and 2019.
Here in this blog, we will share about the six successful Shopify stores and Shopify website development.
Then ,We'll dive into some of those above in more detail below and break down some of their secrets to success.
So, what makes Shopify one of the leading eCommerce platforms? Here are some reasons that make it stand out from its competitors:
Firstly,Beginner-friendly Shopify stores are really easy to set up, and even as a beginner,So you can get things up and running in a couple of days.
Secondly variety. Over 100 free and paid Shopify themes are available for all categories of eCommerce businesses. These are easily customizable and can be personalized for all genres of business.
Affordable. Their prices start at just $29 a month. They also offer a risk-free, 14-day trial option.
ease of usability. Things like web-hosting and other technicalities are taken care of by Shopify to "reduce barriers to business ownership."
Customer support. Shopify provides 24/7 customer service through options like live chat, even during the trial period.
commitment to sustainability. Shopify offers social-impact initiatives such as the use of renewable energy and reducing the carbon footprint. This appeals to a lot of store owners.
ease of marketing. Shopify also offers various SEO and marketing tools so that you don't have to start your marketing efforts from scratch.
Over the years, a huge number of businesses have gained success using the Shopify platform. You too can model these businesses and pave your way towards eCommerce success.
6 most successful Shopify stores with tactics to steal
Successful Shopify fashion stores
Fashionbarn Shop
Fashionbarn Shop is the best discount online store in New York. Selling everything from shoes to jewelry, accessories, clothing, home, and cosmetics, the eCommerce store has a huge selection of brands on offer.
Its' homepage showcases its' newest arrivals using eye-catching visuals as well as trending items at a discount. The Shopify store offers a 10% discount if you sign up for their newsletter and free delivery on orders over $100.
Although the site has a vast number of products, it's still easy to navigate thanks to the division of categories in the main bar, as well as the ability to search for specific products. Although not prominent, links to the brands' various social media platforms are also included at the top of the page.
Successful Shopify beauty stores
Thrive Causemetics
Thrive Causemetics is a cosmetics brand with a purpose – it helps women thrive by donating towards causes such as domestic abuse, cancer, and homelessness, among others.
The website's pink and green pastel color palette makes it look chic and cheerful while the brand's theme of 'women' and 'cause' remains consistent.
Successful Shopify home & kitchen stores
Simple Green Smoothies
This eStore made on Shopify has the sleekest design combined with awesome photography. In spite of having a handful of products to offer, the way of displaying them is amazing!
Successful Shopify boot stores
Helm Boots
Founded in 2009 in Austin, Texas, HELM is dedicated to selling classic-style footwear with a versatile, modern perspective. HELM casual and work boots and shoes are produced and sourced in U.S. facilities, making them 100% made in the USA. This young boot retailer is gaining quick traction and is getting orders from the likes of Ben Affleck. Since introducing their Shopify shop in 2009, HELM has been committed to crafting handmade leather boots with pride, care, and purpose.
Successful Shopify cycle stores
Pure Cycle
The cycling industry is worth $6 billion. In 2012, Pure Cycle, then Pure Fix Cycle, sold over 2,000 bicycles and made almost $4 million dollars. The bikes sold by the brand focus on style and comfort, as well as the ease of exploring places on a bike.
Successful Shopify jewelry stores
Yessayan
Yessayan earned a reputation for its intricate and stellar gemstone selection. Every diamond is hand-selected for clarity, color, carat, and cut. Yessayan specializes in fancy yellow and white diamonds.
In Conclusion,
Shopify is a no-brainer option for opening your own eCommerce store if you are looking for versatility, affordability, technical support, and the best UX for your customers.
So, start now! Take inspiration from these top-grossing Shopify stores and build your own today. Remember that you are just a few clicks away from designing your dream store.
MAQCOMMERCE is the leading Shopify web development company. Our Shopify e-commerce development can deliver the best, high-quality Shopify websites. We are the best Shopify development agency. We also provide Shopify store set up services, Shopify design and build, Shopify Mobile App, Shopify POS, Shopify Marketing, Shopify Support and Training, Shopify Marketing, and Shopify Customization services.
If you want to build your own Shopify website, feel free to contact us. We provide complete Shopify services for you. Call us on +917554943599 or visit our site: https://www.maqcommerce.com/.
Summary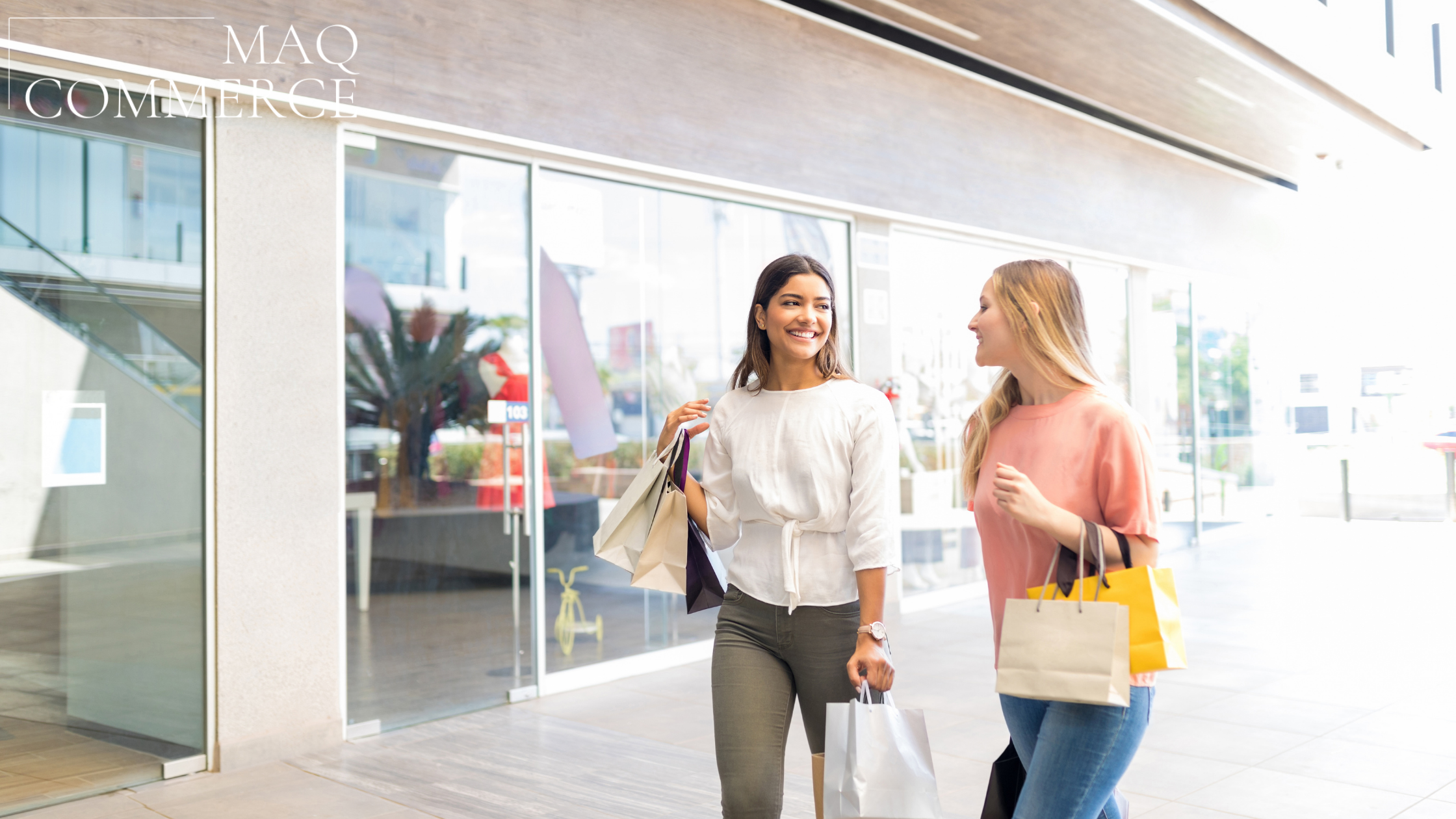 Article Name
6 Successful Shopify Stores And Shopify Website Development!
Description
Here in this blog, we will share about the 6 successful Shopify stores and Shopify website development.
Author
Publisher Name
Publisher Logo