Starting an e-commerce business is interesting. Firstly you get to choose your business name, then create your logo and branding, and build your own website. And while it's easy to consider your requirements now, it's also important to think about where your business is heading and what other tools you'll need in the future.
Since it's not easy to simply choose the best e-commerce online store for your business. If you are looking for the best e-commerce platform.A system of tools that simply integrate and give you complete control over every part of your business and the ability to grow.
Let's take a look at the best e-commerce platforms and how to evaluate which is best for your business needs.
What is an e-commerce platform?
An e-commerce platform is a way to build and create an online experience that allows you to make sales and fulfill orders so, no matter where your customers are or where they like to shop.
While most people think their e-commerce platform is just a tool that lets them list products and accept payments online. A true e-commerce platform is much more than that. It should let you process payments but should also give you seamless access to all of the tools you need to sell online, including your own online store.
What type of e-commerce platforms are there?
In order to make your online store accessible to the public, you have to have a hosting solution. And hosting stores your information on a server, which lets internet users visit your site and view all of the content.
Every website is hosted somewhere, meaning it has dedicated server space from a provider. Some e-commerce platforms have hosting built-in, while others require you use self-hosting or open-source hosting.
1. Hosted
Some website builders offer a hosted platform. In this case, you don't need to worry about the third-party hosting and the additional fees attached. Shopify stores, for example, include website hosting in every plan.
However, all Shopify updates are automatic and error-free, so your site will always be up to date. Here, Building on a hosted e-commerce platform gives you more freedom to focus on running your business and not on putting out fires caused by downtime and the need to fix bugs.
2. Self-hosted
Self-hosted, or non-hosted, the e-commerce platforms require merchants to use their own server space or pay to rent space from a hosting provider. This makes website management complex. And as you're responsible for updates, maintenance, and bug fixes. This requires a lot of internal resources that you could otherwise allocate elsewhere.
Moreover, these platforms are typically open-source, and you use a third party to host your website data. So the Third-party sourcing options charge fees for their services and these costs quickly add up. Many times, these hosting services use tiered pricing structures.
The best e-commerce platforms for 2021
Here's an overview of some best e-commerce platforms for 2021 to help you evaluate the best option for your business:
Shopify
Price: Basic Shopify: $29.99/month; Shopify: $79/month; Advanced Shopify: $299/month; 10% discount on annual plans and 20% on biennial plans when paid upfront
Free trial length: 14 days
Customer support options: Callback phone support; email support; support provided in 19 languages; community forum; support content
Integrated sales channels: Facebook, Instagram, Google, Walmart Marketplace, eBay, and Amazon
Mobile app features: Suite of mobile tools to fully manage your online business
POS: Yes
It is the best software-as-a-service (SaaS) platform for e-commerce. And our robust platform comes with complementary tools and features for multi-channel selling and dropshipping. So you can sell directly through your website, at your retail store, on social media and third-party marketplaces, and everywhere in between. Choose from over 100 paid and free themes to get your store up and running fast with a zero learning curve.
Moreover, Shopify handles all aspects of your business so you can use our best-in-class suite of business tools. Then shop Pay handles payment processing with low transaction fees, Shopify POS administers in-person sales, and Shopify Fulfillment can help you get products into customers' hands. And it also offers unlimited bandwidth and online storage. So you don't need to pay more as you get more traffic and grow your business.
Those are just a few of the many powerful apps that work together seamlessly as part of the Shopify ecosystem. You can also tap into our extensive library of third-party apps that can extend your experience with Shopify even further. This Shopify also offers a free email marketing service, abandoned cart recovery, search engine optimization, and more native tools for business owners. 
Lastly, Shopify's mobile app offers almost complete parity to manage your business online or on your mobile device. With everything from fulfilling orders on mobile to adding products, real-time sales, and inventory updates, and more.
Magento 
Price: Custom pricing only
Free trial length: No free trial
Customer support options: Phone support and online help center/technical support resources available
Integrated sales channels: Amazon
Mobile app features: n/a
Point-of-sale: Third-party extensions available
Magento is a non-hosted e-commerce platform made for developers who want a powerful, flexible system they can customize. And while this offers many benefits for brands that want a completely tailored platform, it also presents a lot of hurdles in the form of complexity and cost. You need advanced coding and development skills to build out and manage the entire infrastructure yourself.
It also lacks the tools to create a seamless multichannel strategy. There's no easy way to turn on social commerce or marketplace selling with Magento. And the same rings true for foreign currencies. So if going global is in your plans, Magento may not be the best e-commerce platform for you.
WooCommerce
Price: Average monthly fee is up to $30; WooCommerce estimates costs to be $120/year for hosting; $15/year for domain name registration.
Free trial length: None, but offers a 30-day money-back guarantee
Customer support options: Only available via live chat or email; no support offered for third-party apps and plug-ins
Integrated sales channels: Google Shopping, Etsy, eBay, Facebook, Amazon, Pinterest, and Walmart; integrations are disjointed
Mobile app features: Add products, manage orders, and view analytics
Point-of-sale: Native POS available
WooCommerce is especially familiar to those who know WordPress, as it's essentially an add-on to the popular blogging platform. WordPress is traditionally for content-driven websites, not e-commerce, so WooCommerce is WordPress's answer to those who want to sell online.
Because WordPress is a content management system (CMS) first and an e-commerce platform second, many of the selling features are simple or rely on adding apps. And while there are plenty of apps and plug-ins you can add to your store, the more you use. The more likely it is you'll break something. And this isn't always a risk worth taking, considering limited support options.
PrestaShop
Price: Free
Free trial length: No trial
Customer support options: Technical support available through paid support plans; support provided via phone, Monday to Friday, 9 a.m. to 6 p.m.
Integrated sales channels: Amazon, eBay, Etsy, and Facebook
Mobile app features: n/a
Point-of-sale: Available as add-on modules
PrestaShop is an affordable open-source e-commerce platform that's great for beginning businesses. That has a somewhat technical background. There's no built-in customer support, and integrations can be hit or miss. So PrestaShop users do a lot of troubleshooting themselves with the help of the community.
Business tools and features include inventory tracking, online shopping cart, international selling, and analytics reporting. You also have lots of control over the privacy and security settings on your PrestaShop site. 
MAQCOMMERCE provides the best e-commerce platforms.
Summary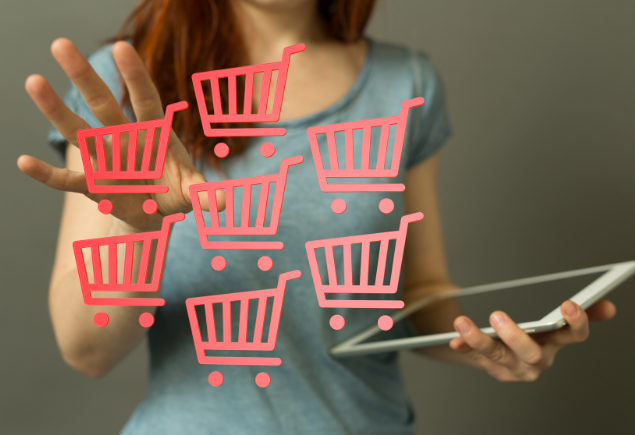 Article Name
What's the Best Ecommerce Platform for your Business?
Description
MAQCOMMERCE is the Best E-commerce Platform that provides Top E-commerce Platforms. We provide complete e-commerce solutions.
Author
Publisher Name
Publisher Logo